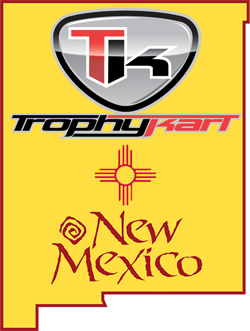 BajaKarting of New Mexico proudly will have their "grand opening" event this Sunday August 18th. We took delivery of our first RS450 back in March and have painstakingly been working on a purpose built track to RENT SEAT TIME in our stock RS450!! Yes you read that correctly, I have a RS450 and YOU can come rent seat time!!!
In conjunction with Sandia MX located in Moriarty New Mexico, BajaKarting procured some land to build a facility to attract ATV's, UTV's and TrophyKarts!! And YOU can come be part of the action.
If you are even close to Moriarty, NM (just east of Albuquerque) bring your BIKE, UTV, ATV or TK out for practice this Sunday, and if you want to drive my Kart just make sure that you have your safety gear (MX gear will work), a drivers license and some cash and I will put you in the seat!!
Ryan Strong
Owner
BajaKarting of New Mexico
Trophykart of New Mexico
www.bajakartingnm.com
www.trophykartnm.com
Baja KArting New Mexico is designing a premier facility that incorporates all aspects of "short course" style off road racing with bumps, jumps and thrills that will keep everyone coming back for another ride.
Future plans for Baja Karting New Mexico are to make the facility a complete family fun location including an on road go-kart track along with a full 27 hole miniature golf facility. The theme for Baja Karting New Mexico will be geared toward families that like to spend time outdoors.
Baja Karting New Mexico will include a licensing type of setup in place so as youth and adults gain experience in the karts they can upgrade to faster and better equipped karts. All off road races will require a short education class and will require full racing safety equipment including helmets and fire suits. All karts are equipped with roll frames and multi point seat harness systems.
The karts will be very similar to actual racing karts that are used in the Lucas oil racing series (www.lucasoiloffroad.com) which is a fast growing and very popular spectator sport in the western United States.