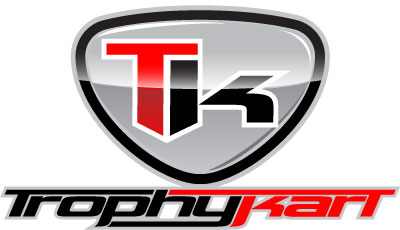 TrophyKart represents the premier off-road karting experience.  Whether you're looking to trail-ride, or race your friends on the track these half-scale off-road trucks aren't for the faint of heart as they are capable of speeds in excess of 100 mph thru banked turns, jumps, bumps, and other challenging obstacles.
Whether it's race or recreation, the TrophyKart brand has been synonymous with extreme excitement on the West coast and we're bringing it East.
Our karts incorporate race proven proprietary TrophyKart suspension and drive train along with a full roll cage, five point harness, fuel cell and other features as necessary for reliability and driver safety (even in a roll over situation).
From recreational to full race- TrophyKart offers a complete line-up of high quality off-road performance vehicles.  Don't get left behind… Climb in, buckle up, and adjust your helmet- This is real! This is racing! This is excitement!
Trophy Kart's manufacturing facility is located in Temecula, CA where Nestor Berardi has originated this exciting sport almost ten years ago.  During the last several years, TrophyKart has proven to be an exciting and safe sport for drivers in most age groups, and has experienced tremendous growth and popularity via a grass roots facing effort on the West Coast.  Trophy Kart, LLC. has manufactured almost 500 "racing" karts which are currently competing in racing leagues throughout the western United States.  This racing heritage has not only allowed Trophy Kart the opportunity to build the brand, but has enabled them to further develop and test new product in the harsh environment of real racing.  Trophy Kart is unarguably  the largest and most successful off-road kart manufacturer in the world today.  Trophy Kart has created proprietary and race/safety proven product designs and has created relationships with sponsors and parts suppliers throughout the globe.